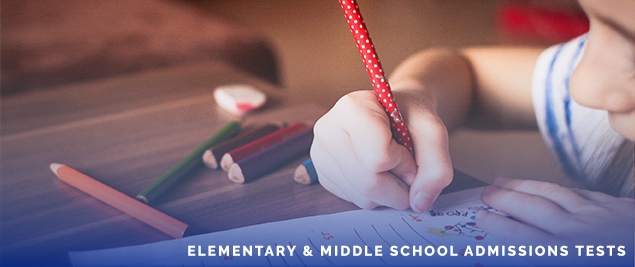 Standardized testing becomes part of the admissions process as early as pre-school!
Your Arete counselor will determine which tests are required for the schools on your list and help draw up a schedule to provide as much prep time as possible for each. Our lower and middle school tutors have extensive experience with these age groups; they teach our youngest students not only the knowledge they need but also techniques for how to stay focused and calm throughout the test. We also teach students the skill set they need for test format – some tests are administered on paper, some via computer, and some via iPad.
We recommend a practice test to assess the amount of prep time for students in preschool through 8th grade.
Your Arete tutor will help your child:
learn and practice the skills your child will be asked to demonstrate
develop strategies for concentration
for our younger students, improve motor skills and social interactions with adults
acquire techniques to work well within time restraints
for tests requiring a writing sample, develop the ability to compose a short, cohesive five paragraph essay
take regular practice sections and tests to familiarize him/her with the test taking environment and track progress
More information on tests:
Schedule an Initial Consultation
Elementary & Middle School Admissions Tests