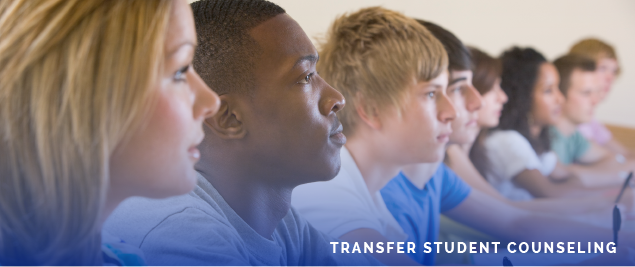 TRANSFER STUDENT COUNSELING
Looking to transfer schools? You are not alone – about 33% of all college students transfer at least once.
Arete counselors help students looking to transfer from their current institution and find a school more suitable to their individual needs. The transfer process is different from the initial application process – your Arete counselor will walk you through it step-by-step. In one-on-one counseling sessions, we work with the student to create a list of potential transfer schools and develop a stellar transfer application.
Your Arete college counselor will help you determine:
Which schools will be the best fit for you
Which standardized tests you should take again
Who should write your new letters of recommendation
How to ensure as many credits as possible transfer from your first school to your new one
How to maximize your chance for admission through extracurriculars, coursework, etc
How to write the best new personal statement and most effectively communicate your reasons for transferring
Schedule an Initial Consultation
Transfer Admission Counseling